Fumeflow D250
Fumeflow D250
This durable, high performance fume exhaust fan is designed to complement Smoothflow and SashDrive fume cupboards.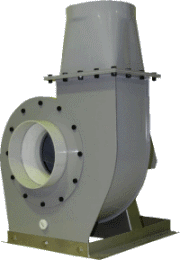 The fan housing is fabricated from uPVC for optimum chemical resistance. Panels are precisely CNC cut and fully welded together. All fixings are stainless steel or chemical and UV resistant plastic.
The fan is assembled on a durable stainless steel chassis, which gives the fan great mechanical strength, and is designed to support both the fan and the typical stack. Unlike alternative brands, the stack need not be braced in most situations, because the Fumeflow D250 fan chassis distributes equal load at each corner mount.
The injection moulded polypropylene backward curve impeller is non-overloading, and avoids build up of solids. The impeller is dynamically balanced and is direct driven by an alloy frame three phase motor.
Commonly the motor operates on 230V single phase supply through a phase inverter. The inverter gives the extra benefit of simple motor speed adjustment to optimum airflow. The inverter can also adapt to variable air volume from a SashDrive signal.

Click here
for pdf Fumefow D250 dimensions and performance

Click here
for pdf Fumeflow D250 typical installation drawing